Country Flag Hull Graphics
Show your national pride with these awesome flag-inspired hull graphics. Shown below are the flags as seen on DN hulls, though they can be scaled up to fit any ice boat class – Skeeter, Nite, Renegate, Ice Opti, Gambit, J-boat or more – just contact us.
DNs can use a "knocked out" hull number at no extra charge, or layer them with stylish hull numbers to complement the flag design. The length of the flag is adjusted to fit your numbers. All graphics are solid vinyl – not printed on, and use our professional vinyl with 3- or 5-year continuous outdoor ratings.
If you don't see your country here but would like to order, just send us an e-mail and we'll create it for you.
Order with a hull number set and we will work out a package price for you. Just send us an e-mail with what you're looking for.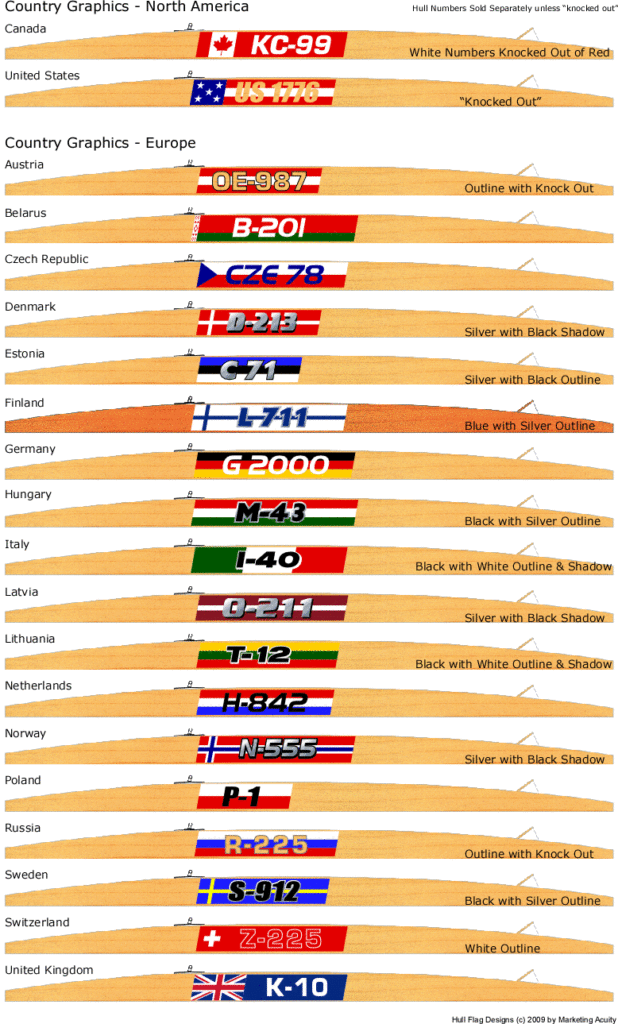 North America:
---
Europe – Austria to Lithuania:
---
Europe – Netherlands to UK:
SaveSave